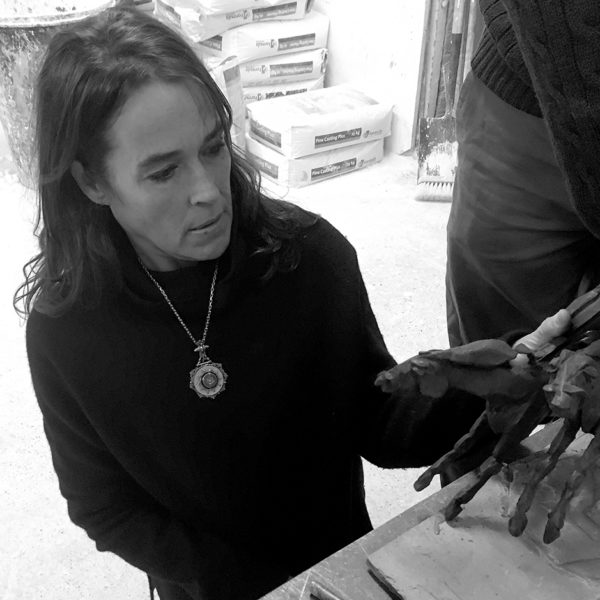 Sam Keil
Sam Keil cannot remember ever not being a sculptor. The primary school she attended as a child quickly filled up with the small animal figures she made to the delight of her teachers. Born of a European art dealer father and a Native American Hopi Indian mother Sam has always seen Life's complexities, and desired to make them corporeal.
After being educated at Stowe, Sam went on to study sculpture at the Royal Academy under Sir Roger de Grey; there she became the star pupil of Dame Elizabeth Frink both at the Academy and later at Frink's base in Wiltshire. Various scholarships and awards followed including a stint in Vienna studying the Lipizzaner horses. She has travelled widely in Europe and North America all the while storing in her mind the knowledge and experiences that inform her work.
Believing that an Artist must understand something of the World to recreate it she has educated herself in the Sciences and particularly quantum physics whose principles inform her work. Sam is now based mainly in Florence Italy.