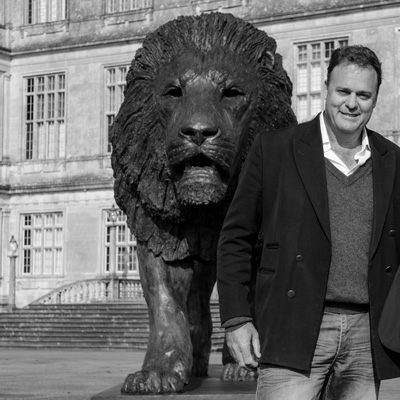 Bruce Little
Sculptor
Bruce is a self taught, instinctual sculpture, he sculpts to capture the spirit of the wild African creatures he has observed and guarded for most of his life. His technique captures the essential movement and attitiudes of his subjects. Born in South Africa, Bruce developed an early passion for the African Wilderness through his childhood spent in the bushveld.
He bacame a conservationist and proffessional game ranger, working at the famous private game reserves of Londolozi and Singita in the South African bushveld. For the following ten years he lived on a private conservation project in the the Eastern Cape where he restored Hopewell, a former beef and sheep ranch, to its original state. This included the reintroduction of indigenous wildlife to the reserve.
The twenty years spent in the wilderness has given Bruce invaluable insight into his subjects he holds so dear. For the past 19 years Bruce has worked on sculpting his subjects by focussing less on strict anatomical correctness but more on capturing the deeper meaning of the animals he observes. Bruce says "it is natural of every artist to grow to evolve in one's artistic journey" and as a result he has started sculpting a series of pieces.
Caroline Wallace
Sculptor
Caroline was drawing and sketching animals from an early age but after her son was born, over 30 years ago, she broke her leg badly and was unable to work, so she had to find another income. Her aunt was a successful sculptor and helped Caroline develop her career as a sculptress. After starting with commissions for clients, specialising in horses and dogs, she broadened her scope to other animals and birds as well as portraiture and even a tall ship.
There followed life size orders including Her Majesty Queen Elizabeth the Queen Mother's racehorse 'Special Cargo' for Sandown Park racecourse and 'Double Trigger' for Doncaster racecourse, also the Grand National winner 'Lord Gyllene' for his owner Sir Stan Clarke who commissioned two statues; one for the Animal Health Trust at Newmarket and one for his garden in Staffordshire. Other commissions include Trevor Hemmings two Grand National winners 'Hedgehunter' and 'Ballabriggs'. Caroline is acknowledged as a leading sporting sculptress, her work includes Game Birds, Sporting dogs, and horses.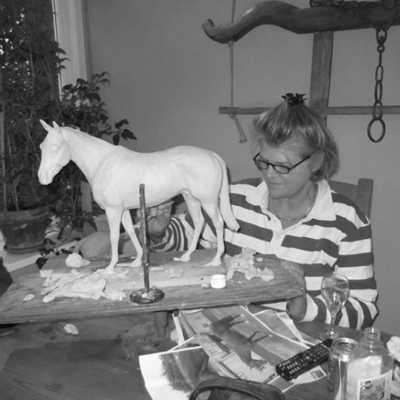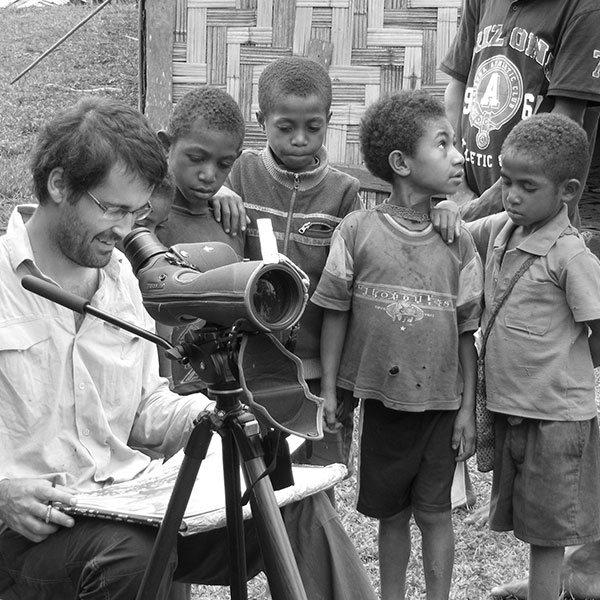 Szabolcs Kókay
Painter
Szabolcs Kókay was born in Hungary in 1976, and has been interested in nature, especially birds, since childhood. Although he has been drawing
for as long as he can remember, it was only later on in his life, around the age of 20, when these two interests merged. For Szabolcs now,
watching and sketching nature go hand in hand, so much so that he cannot imagine doing one without the other.
After finishing his education he began working in nature conservation, initially for BirdLife Hungary, and later at the Ministry for the
Environment, working on the Washington Convention for Endangered Species (CITES). This work enabled Szabolcs to get a much better insight
into the nature conservation of his native country, in addition to widening his reputation as a young illustrator. With increasing amounts of time
being taken up by commissioned work, it became difficult to juggle both careers, so in 2001 Szabolcs took the plunge and opted to work full time
as an artist and illustrator.
Whilst many of his initial commissions came from Hungarian NGOs, National Parks and the Ministry for the
Environment, his work is also being recognised by a wider audience, thanks in no small part to success he has had in several international art
competitions, including the former British Birds 'Bird Illustrator of the Year' award, and Birdwatch 'Artist of the Year'.
Artistic Gifts and Funky Furniture