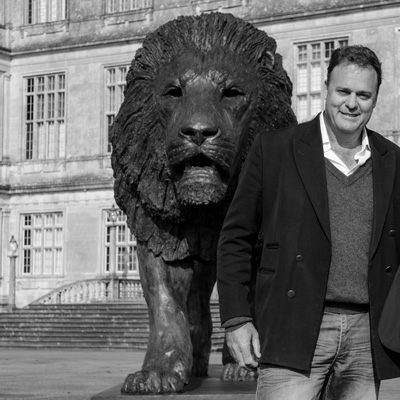 Bruce Little
Bronzes
Bruce is a self taught, instinctual sculpture, he sculpts to capture the spirit of the wild African creatures he has observed and guarded for most of his life. His technique captures the essential movement and attitiudes of his subjects. Born in South Africa, Bruce developed an early passion for the African Wilderness through his childhood spent in the bushveld.
He bacame a conservationist and proffessional game ranger, working at the famous private game reserves of Londolozi and Singita in the South African bushveld. For the following ten years he lived on a private conservation project in the the Eastern Cape where he restored Hopewell, a former beef and sheep ranch, to its original state. This included the reintroduction of indigenous wildlife to the reserve.
The twenty years spent in the wilderness has given Bruce invaluable insight into his subjects he holds so dear. For the past 19 years Bruce has worked on sculpting his subjects by focussing less on strict anatomical correctness but more on capturing the deeper meaning of the animals he observes. Bruce says "it is natural of every artist to grow to evolve in one's artistic journey" and as a result he has started sculpting a series of pieces.
Caroline Wallace
Sculptor
Caroline was drawing and sketching animals from an early age but after her son was born, over 30 years ago, she broke her leg badly and was unable to work, so she had to find another income. Her aunt was a successful sculptor and helped Caroline develop her career as a sculptress. After starting with commissions for clients, specialising in horses and dogs, she broadened her scope to other animals and birds as well as portraiture and even a tall ship.
There followed life size orders including Her Majesty Queen Elizabeth the Queen Mother's racehorse 'Special Cargo' for Sandown Park racecourse and 'Double Trigger' for Doncaster racecourse, also the Grand National winner 'Lord Gyllene' for his owner Sir Stan Clarke who commissioned two statues; one for the Animal Health Trust at Newmarket and one for his garden in Staffordshire. Other commissions include Trevor Hemmings two Grand National winners 'Hedgehunter' and 'Ballabriggs'. Caroline is acknowledged as a leading sporting sculptress, her work includes Game Birds, Sporting dogs, and horses.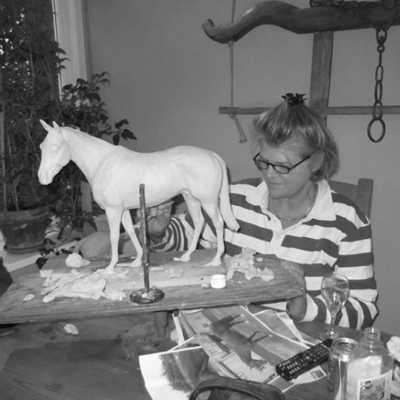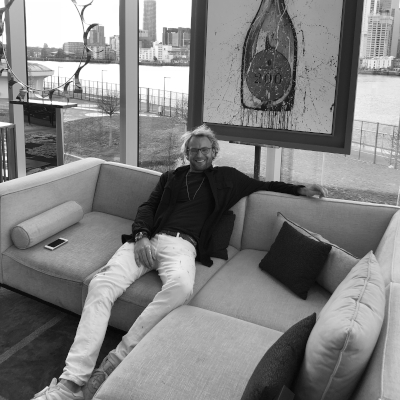 Alex Hall
Mix-Media
Alex is a mix-media Artist based in West London, who's work can be found all over the world and is getting ever more in demand as his exposure expands. From his first ever painting experience at school he always allowed the paint to drip as his constant. The drip is his way of showing the structure and foundation of any subject whilst exemplifying the shapes and movement used when painting. He has the capability to work in many styles but always incorporates the emotions, fashions and atmosphere around him, with his creativity stemming from his ancestors of artists, tailors, property designers and automobile pioneers.
"A clean aesthetic is melted together with vivid brush work, colour and a passion for motorsport, the English countryside and wildlife."
His latest artwork shows his interests in differing forms with their characteristics' using numerous materials, bold colours and energetic movement. Alex likes to use almost anything relevant to create the effect he is aiming for, predominately working on canvas, linen and wooden-board – he uses new and old techniques to produce unique and striking paintings. In addition, he has been commissioned to design and paint on cars, home interior, clothing, and most recently champagne bottles.
Alex partnered with luxury hotel brand InterContinental in 2018 to create a stunning art installation, commemorating 200 hotels and resorts around the world. The installation was made from 200 champagne bottles hand painted in his bright and energetic drip-style — the artwork for every bottle is unique with the design inspired by each of the hotels. The finished bottles were then suspended to reveal the number '200'. The installation will be taken around the world in 2019 along with Limited Edition prints of a bespoke Haut De Gamme painting, inspired by the InterContinental milestone.
His hands-on and can-do ethos has helped him build up his repeat clients who rely on his overt passion for creativity – including his long-standing client Peter Jones CBE, holding 23 paintings and counting. Alex's success with his art has allowed him to continue satisfying his creative edge whilst also pursuing his other interests such as classic cars and motor racing.
"He works with so much energy, colour and materials you have to take a second look to take it all in".
Artistic Gifts and Funky Furniture