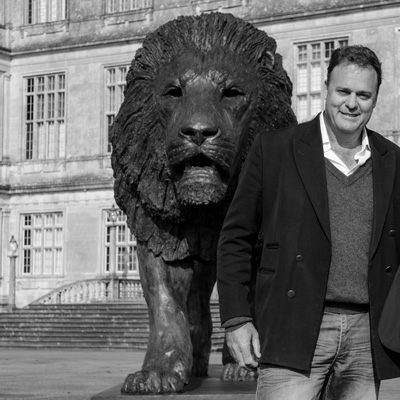 Bruce Little
Sculptor
Bruce is a self taught, instinctual sculpture, he sculpts to capture the spirit of the wild African creatures he has observed and guarded for most of his life. His technique captures the essential movement and attitiudes of his subjects. Born in South Africa, Bruce developed an early passion for the African Wilderness through his childhood spent in the bushveld.
He bacame a conservationist and proffessional game ranger, working at the famous private game reserves of Londolozi and Singita in the South African bushveld. For the following ten years he lived on a private conservation project in the the Eastern Cape where he restored Hopewell, a former beef and sheep ranch, to its original state. This included the reintroduction of indigenous wildlife to the reserve.
The twenty years spent in the wilderness has given Bruce invaluable insight into his subjects he holds so dear. For the past 19 years Bruce has worked on sculpting his subjects by focussing less on strict anatomical correctness but more on capturing the deeper meaning of the animals he observes. Bruce says "it is natural of every artist to grow to evolve in one's artistic journey" and as a result he has started sculpting a series of pieces.
Caroline Wallace
Sculptor
Caroline was drawing and sketching animals from an early age but after her son was born, over 30 years ago, she broke her leg badly and was unable to work, so she had to find another income. Her aunt was a successful sculptor and helped Caroline develop her career as a sculptress. After starting with commissions for clients, specialising in horses and dogs, she broadened her scope to other animals and birds as well as portraiture and even a tall ship.
There followed life size orders including Her Majesty Queen Elizabeth the Queen Mother's racehorse 'Special Cargo' for Sandown Park racecourse and 'Double Trigger' for Doncaster racecourse, also the Grand National winner 'Lord Gyllene' for his owner Sir Stan Clarke who commissioned two statues; one for the Animal Health Trust at Newmarket and one for his garden in Staffordshire. Other commissions include Trevor Hemmings two Grand National winners 'Hedgehunter' and 'Ballabriggs'. Caroline is acknowledged as a leading sporting sculptress, her work includes Game Birds, Sporting dogs, and horses.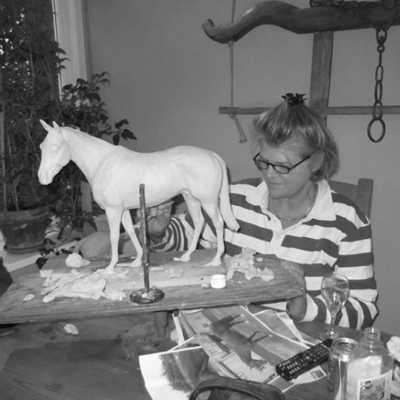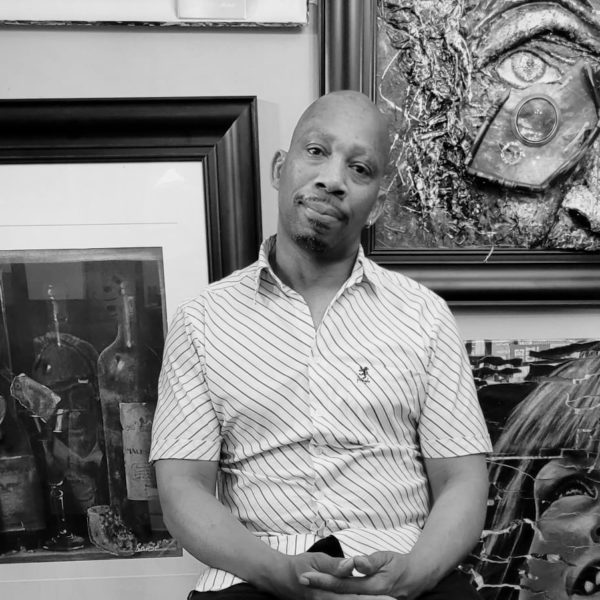 Baron Morrison
Raised Media
Baron Morrison is an artist currently based in Walsall, West Midlands. Art has always been a part of his life since he can remember. His art started in the form of cartoon characters which later developed into some of the work you can see today. Being self-taught Baron has unique and varied perspective on all forms of art. My artwork has evolved from minor scale drawings to a multitude of work, seen through his own life experiences and expectations, including the environment and his engineering background. This can be seen in a couple of his pictures such as Gandhi and Mother Teresa. Baron has always been encouraged by his family, friends and his son to push his boundaries and method of art and he now feels that the world is ready for something new and exciting shown in his work. Baron's 3d work can only be truly captured and appreciated when seen face to face. His artwork has been in the public domain for a short period of time where it has been highly commended by Sutton Society of artists when it was displayed there and recently Barons won BEST in category when his artwork was displayed at Walsall Art Gallery. His artwork has also been on display at The Granary Weston Park and Birmingham Contemporary Arts Gallery.
Baron has also been interviewed by local newspapers, local radio, local artist TV channel and invited to the BBC with regards to his artwork from exhibiting his artwork.
Artistic Gifts and Funky Furniture