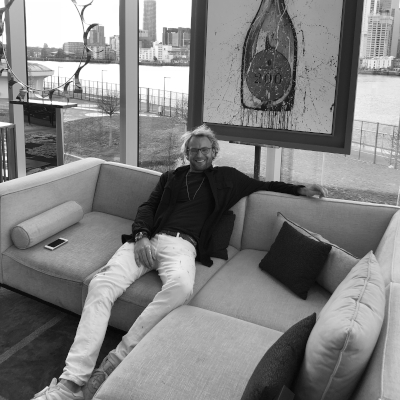 Alex Hall
Mix-Media
Alex is a mix-media Artist based in West London, who's work can be found all over the world and is getting ever more in demand as his exposure expands. From his first ever painting experience at school he always allowed the paint to drip as his constant. The drip is his way of showing the structure and foundation of any subject whilst exemplifying the shapes and movement used when painting. He has the capability to work in many styles but always incorporates the emotions, fashions and atmosphere around him, with his creativity stemming from his ancestors of artists, tailors, property designers and automobile pioneers.
"A clean aesthetic is melted together with vivid brush work, colour and a passion for motorsport, the English countryside and wildlife."
His latest artwork shows his interests in differing forms with their characteristics' using numerous materials, bold colours and energetic movement. Alex likes to use almost anything relevant to create the effect he is aiming for, predominately working on canvas, linen and wooden-board – he uses new and old techniques to produce unique and striking paintings. In addition, he has been commissioned to design and paint on cars, home interior, clothing, and most recently champagne bottles.
Alex partnered with luxury hotel brand InterContinental in 2018 to create a stunning art installation, commemorating 200 hotels and resorts around the world. The installation was made from 200 champagne bottles hand painted in his bright and energetic drip-style — the artwork for every bottle is unique with the design inspired by each of the hotels. The finished bottles were then suspended to reveal the number '200'. The installation will be taken around the world in 2019 along with Limited Edition prints of a bespoke Haut De Gamme painting, inspired by the InterContinental milestone.
His hands-on and can-do ethos has helped him build up his repeat clients who rely on his overt passion for creativity – including his long-standing client Peter Jones CBE, holding 23 paintings and counting. Alex's success with his art has allowed him to continue satisfying his creative edge whilst also pursuing his other interests such as classic cars and motor racing.
"He works with so much energy, colour and materials you have to take a second look to take it all in".